The brand new 29" Licensed Ed Hardy Special Remote Control fishing boat.
This is a one of a kind, and makes the ultimate rc fishin' boat! Go catch any size fish with the hottest looking fishing boat
on the lake! 2 Channel radio control system provides smooth handling of the boat.
Features
Pull in the fish with the boat for small fish or use the line release pad for any size fish!

Factory pre-assembled, ready-to-run

Detailed Exterior, Glossy Paint

High Performance, (air cooled), 380 motors

Prof. Designed Dual Propellers

Remote Distance: Up to 350 Feet

Suitable for children of age 10 +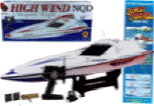 Bass Pro >
Bass Pro In Stock

includes "The RC Fishing Pole"
$66.95+$12.95 shipping usa
NOT IN STOCK
Questions? Call us Toll Free 1-877-RC-Fish-2
Contact [email protected] or [email protected] see our privacy policy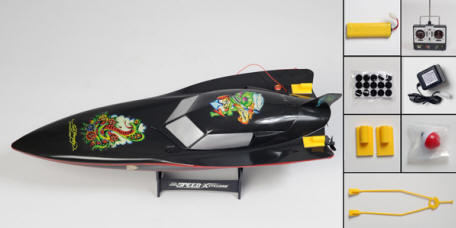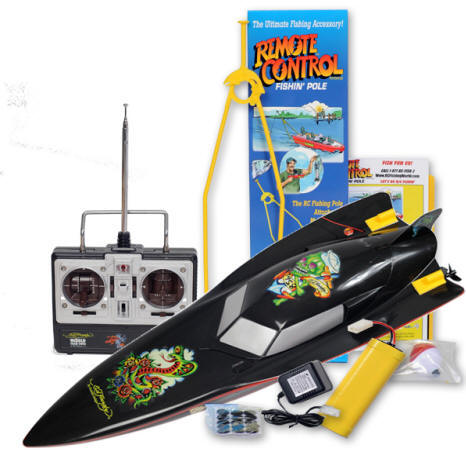 Use Add to Cart to Continue Shopping

Don Ed Hardy, The
Godfather of Modern Tattoo