Keep your boat in Tip-Top condition. We have every part in stock for our Rc Fishing Boats. Don't see the part you need, contact us.


Replacement Propeller Set
$8.99

Regular Battery Charger
$12.95

Waterproof Hatch Tape
$5.99

Battery Smart Charger
$24.95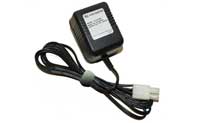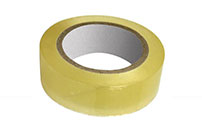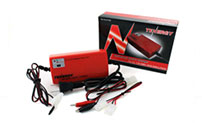 Includes 1 Left and 1 Right Side- Lock Washer, and Nut. Each Prop has a letter stamped, L-Left, R-Right

7.2 Volt Wall Replacement Charger for NICD or NIMH, not for the small blue Lipo batteries. Charges the Yellow Battery Below or other NICD-NIMH

Completly Waterproof the hull. The most important electronics are inside the boat. You may use any tape, but this is made for rc boats.

Charge boat batteries in a fraction of the time as a standard wall charger. Senses full charge, green light turns on.





Double Battery Strap
$2.99


1500 mAh NICD Battery
$19.95


Parallel Y-Connector
$8.99


5000 mAh NIMH Battery
$39.95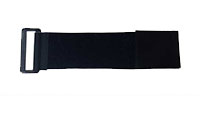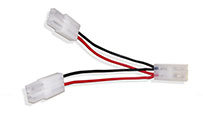 When connecting two batteries in your boat secure them together with this Velcro Battery Strap. Holds the second battery securley.

For Use with The Radio Ranger. Lasts 15-25 minutes depending on usage. Use the Y Connector for 2 batteries.

Connect two batteries in your boat at the same time. Combines the run time of both batteries. See more here..
40-50 minutes run time. For use in Luckystrike, or Bass Sport. (Do Not Use in The Radio Ranger)





2.4 gHz Boat Transmitter
$19.95


2.4 gHz Rc Boat Receiver
$19.95


27 or 40 mHz Transmitter
$14.95


27 or 40 mHz Rc Receiver
$24.95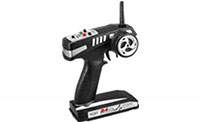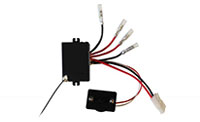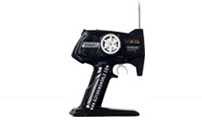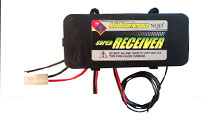 Replacement Transmitter The Radio Ranger. Combine with the 2.4 gHz receiver for a complete system, or convert a Luckystrike or Bass Sport.

Replacement Receiver for The Radio Ranger. Plug and Play unscrew on/off button, unplug your motors and plug into the new receiver,
For Luckystrike and Bass Sport
For Luckystrike and Bass Sport




Rc Fishing Pole Bite Alarm
2 for $2.49


Video Promotion Deal


Transmitter Antenna
$4.99


390 Motor Set
2 motor set $19.99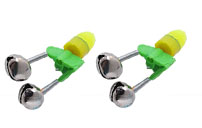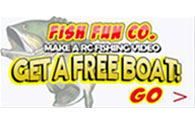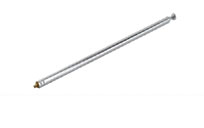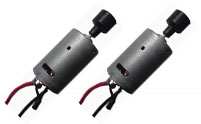 Two replacement 390 motors for Radio Ranger or Luckystrike Rc Fishing Boats. Splice or solder the wires.


Attach one on the end of The Rc Fishing Pole. LED light, Bells, includes Batteries. Bells jingle when a fish is on.

Make a Rc Fishing Video and get a Free Rc Fishing Boat. See above for more detais.


Replacement antenna for 27mHz or 40 mHz Transmitters.






Bobbers, Line, Hooks
$3.99


Fishing Rod, Reel Combo
$14.95


The Rc Fishing Pole
$19.95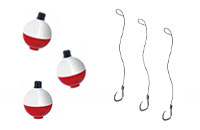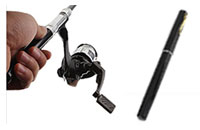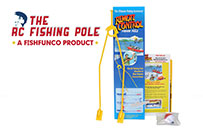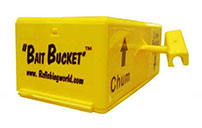 Your baited hook, lure sits in the box until you get to the fishing spot. For scented or fragile baits. Also use for Chumming.

Three extra Bobbers and Three extra 24" fishing lines with #6 hooks, (bluegill, Brim size). Attach the line and bobber on the Rc Fishing Pole.

Portable, Compact, 3 feet Long Telescopic Fishing Rod, Reel. Durable Aluminum Case, 5:1 Gear Ratio. Line included, add a hook and Go Fishing!

Attach on ANY Rc Boat! Turn your boat into a Rc Fishing Boat. Includes holders, fishing line, bobber, and hook, line release pads.





Need a special part, contact us! M-F 8:30-5:00 1-(734)-502-8796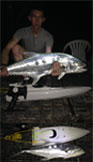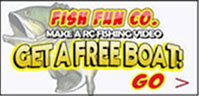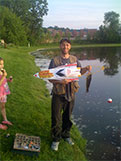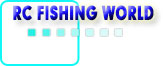 Questions? Call us Toll Free 1-(734)-502-8796 Contact see our privacy policy Sporting Goods > Outdoor Recreation > Fishing > Remote Control Fishing Boats>RC Fishing Boat Parts Toys - Games > Toys > Radio Control Toys > Radio Control Fishing Boats>RC Fishing Boat Parts