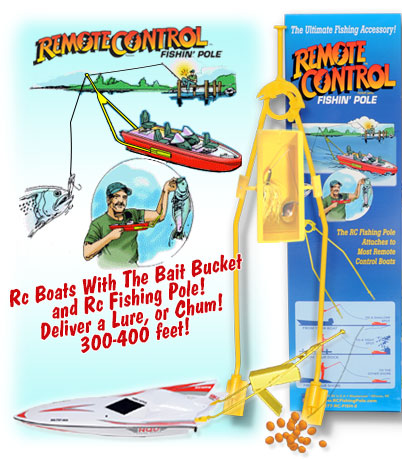 THE "RC FISHING' POLE" with THE "BAIT BUCKET"


Fill The Bait Bucket with anything to attract the fish and create a Fish Feeding Frenzy, with your baited hook ready for a fish to bite!


Drive your baited hook and line and chum out hundreds of feet, with your remote control boat!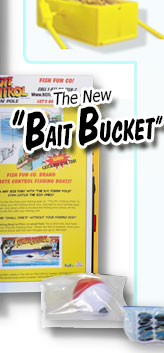 Attach the Bait Bucket on your Rc Fishing Pole, use it as a RC Fishing and Bait Boat.Use line release for big fish or pull little fish in with your boat. Catch Bass,Bluegill,Catfish,Carp,Crappie,Pike, all fish!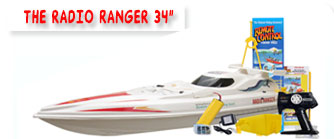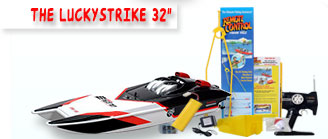 #1 Most Popular Our Biggest Boat! 34 inches, 390 motors 400 ft range, includes RC Fishing Pole - Bait Bucket

Catamaran Style Come Here Fishey! 32 inches 390 motors 400 ft range, includes RC Fishing Pole - Bait Bucket

Big and Reliable Drive the worm far! 30 inches 380 motors 400 ft range, includes RC Fishing Pole - Bait Bucket








Our Biggest! The 34" Radio Ranger, The Rc Fishing Pole and Bait Bucket give you an Impressive Rc Boat with the Full Range of Fishing Features. Besides the Ranger sleek design its the biggest, almost three feet long, (34"). This big boat boasts 2-390 motors, navigate effortlessly with you at the controls. Go Fishing or just have fun with just the boat! Drive and release your line and a Bait Bucket of tasty chum and you'll have the fish running to your baited hook! Drive around the dock or shore, when a fish hits, drive it in with the boat. Put a lure in the Bait Bucket and deliver it distances you could only dream of casting!




Sporty-Speedy The LuckyStrike 32"! Twin 390 motors for Extreme Fishing Power! Catamaran Style Boat delivers a smooth ride, and fast speeds! With The New Bait Bucket deliver a bucket full of Fish Tempting Chum along with your line and baited hook! Chum a spot with breadcrumbs or corn to attract baitfish like minnows or panfish, soon the big fish will appear! Do this over a few days and you have your own fishing spot. Also included, The Rc Fishing Pole You get the fishing line release, and you can pull in fish with the boat.




30" Bass Sport with Twin 380 Motors will deliver your line and bait as far as the eye can see! Fill the Bait Bucket with Chum and Ring the Dinner bell. Everything you need to take you line out record distances and release it where you want! And the New Bait Bucket! Pull in your Bluegill or Bass! Read more about chumming, what to use to attract fish and how to make your chum in your kitchen. Learn why dropping chum in one spot for a few days will attract BIG fish. Attract the small baitfish like minnows and bluegill or brim and soon the big fish will come to that spot!



Features
•High Performance, (air cooled), 390 motors •Prof. Designed Dual Propellers
•Remote Distance: Up to 350-400 Feet
•Suitable for children of age 10 +
•Package Contents The "RC FISHIN' Pole" and BAIT BUCKET
!•32" Remote Control "LuckyStrike rc fishing boat"
•Radio Transmitter- 8 AA Batteries Not Included •AC Battery Charger
•7.2 rechargeable battery Pack-1800 mah
•Boat stand-not included
•Set of decals •Rc Fishing and Boat Instructions •Specifications
•Length: ~32" in.
•Width: ~8 in.
•Height: ~6 in
•About 20 Mph
•boat color may vary


Features
•High Performance, (air cooled), 380 motors •Prof. Designed Dual Propellers
•Remote Distance: Up to 350-400 Feet
•Suitable for children of age 10 +
•Package Contents The "RC FISHIN' Pole" and BAIT BUCKET
•30" Remote Control "Bass Pro rc fishing boat" •Radio Transmitter with 8 AA Batteries
•AC Battery Charger
•7.2 rechargeable battery Pack-1800 mah
•Boat stand •Set of decals
•Rc Fishing and Boat Instructions
•Specifications
•Length: ~30" in.
•Width: ~8 in. •Height: ~6 in
•About 20 Mph
•boat color may vary




Features
•Variable Speed!
•High Performance, (air cooled), 390 motors
•Prof. Designed Dual Propellers
•Remote Distance: Up to 350-400 Feet
•Suitable for children of age 10 +
•Package Contents
The "RC FISHIN' Pole" and BAIT BUCKET
•34" Remote Control
"Radio Ranger rc fishing boat"
•Radio Transmitter with 8 AA Batteries
•AC Battery Charger
•7.2 rechargeable battery Pack-1800 mah
•Boat stand
•Set of decals
•Rc Fishing and Boat Instructions
•Specifications
•Length: ~34" in.
•Width: ~8 in.
•Height: ~6 in
•About 20 Mph